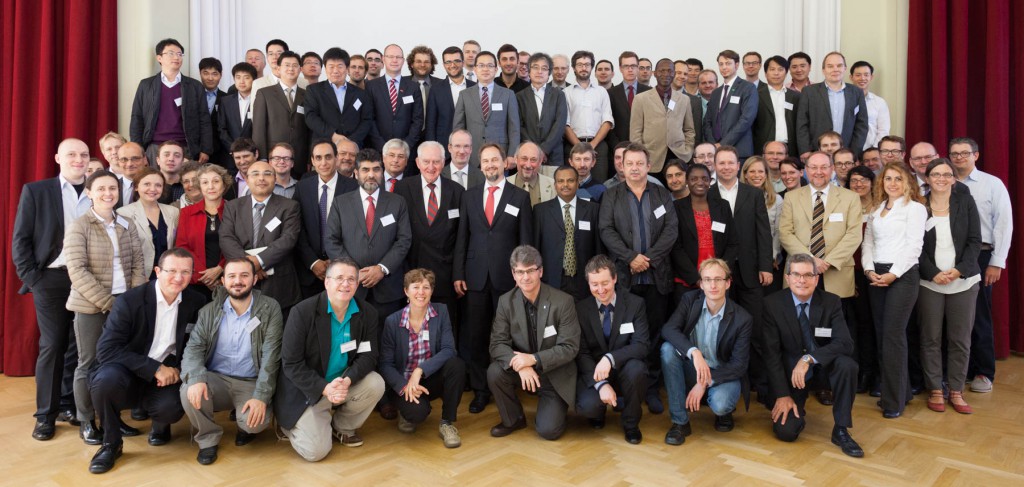 An International RILEM-Conference "Application of superabsorbent Polymers and Other New Admixtures in Concrete Construction" takes part in Dresden from 14 to 17 September 2014. The venue ist Dülfersaal/Alte Mensa, Mommsenstraße. You may view the detailed Programme, (state September 04 2014) online.
New admixtures for concrete construction emerge and well- known additives are used for new purposes. Superabsorbent polymers, SAP, are a remarkable example of a new additive. SAP enable a distinct control of water and porosity formation. They can be used for several different purposes, such as mitigation of self-desiccation, rheology modification and frost protection of concrete.
Other examples of new admixtures covered by the conference theme include:
– Internal curing agents,
– Shrinkage reducers,
– Stabilizers,
– Agents to control the pore system.
Contributions to the conference should deal with insights from experimental studies, theory or modeling where such new, functional additives are used in cement-based construction materials. Contributions may be within – but are not limited to – the following topics:
– Rheology,
– Shrinkage and shrinkage-induced cracking,
– Mechanical properties,
– Durability,
– Chemical and further approaches to characterize the working mechanisms and improve their performance.
Aim of the conference is to exchange ideas and experience in an open forum. Time slots for discussion of the themes and social events are planned to promote an active workshop atmosphere.